Speaking
Speaking

Inquires about Kellie's speaking engagements should be directed to her: kc@kelliecummings.com
RECENT VENUES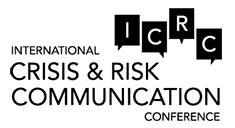 FREQUENT SPEAKING TOPICS
| | |
| --- | --- |
| Mindset Segmentation: Creating a More Human Connection with Customers | Fortifying Trust in a Crisis |
| While marketing segmentation distinguishes people according to their buying behaviors, mindset segmentation identifies people based on their emotional desires and expectations. These psychological personas or archetypes reveal how customers perceive a company's brand; whether their values are reflected in the company's values; and how the company's products fulfill their personal needs for self-esteem or security.Simply put, there's more to customers than their willingness to purchase products. When employees see the human side of customers, they are inspired to develop communications and services that sustain customers' trust. | Today, many of the most significant crises stem from issues that are beyond the control of any single business or government. A combination of natural disasters, terrorism events, and political and economic shocks challenge traditional crisis thinking.To fortify trust, businesses must develop a sense of responsibility that extends beyond liability. For example, in the current government shutdown, banks in the greater Washington, D.C. area vowed to help customers who were furloughed. After Hurricane Sandy, Verizon and AT&T voluntarily sent trucks into devastated areas to help stranded residents recharge phones or simply access the Internet. |
TESTIMONIALS:
"Excellent speaker–ideas effectively presented–lots of good facts and data."
–Donna G.
"I thought the presentation was excellent and found myself drawing connections to my current client work throughout the presentation. I really appreciated the reading/research recommendations and I look forward to checking them out!"
–Leah S.
"Thank you for the excellent presentation you gave yesterday!  Everyone who attended learned a great deal from it and wished that we had more time, even though you started early.  I took pages of notes. "
–Sandy K.
"This presentation would be very helpful for leaders and decision-makers at my client organizations."
–Alexa B.
"You certainly earned an A+ grade. I thought your presentation was extremely thought provoking; it was one of those times when I wish more time could have been allotted.  I look forward to reading some of your articles and also visiting your website."
–Cort V.
"It was excellent. I would love to attend a half-day seminar on this topic."
–Kate S.