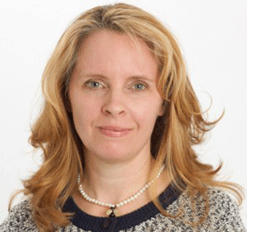 Meet Kellie
Hello, my name is Kellie. I write, speak, and train organizations on topics related to trust, communication, and the science of well-being. Here's a little insight on each of those topics as they relate to my experience.
TRUST
In the fall of 2008, when the financial crisis brought our nation's economy to the brink of disaster, I was leading a team of writers at a large financial services company. During the many months in which Americans watched their home value, retirement savings, and other investments fall, my team and I tried to convey trust in our communications, despite the lack of flexibility inherent in a highly regulated industry and an equally conservative company.
However, we soon realized that we genuinely didn't know what our customers most needed to hear from us. I remember asking my team in December of 2008 if they felt like they had a good sense of how to reach our customers and we all agreed that we didn't. Instinctively, we knew that some customers were more anxious and confused by the market turmoil than others, but we didn't know much more than that. So, we asked our marketing team for customer insights and they sent us a set of brand personas that distilled our customer segments into a set of behaviors and gave them action-oriented labels like: "active aging," and "adventure seeking."
It occurred to me that what we really needed to know about our customers was how to talk to them during times of great uncertainty. As a financial services company, we had a uniquely emotional role in their lives and I felt it should be our job to know how to uphold trust with customers when it was most needed. In the spring of 2009, I began an investigative project to segment our customer segments according to their emotional needs. Working with large teams across the organization, we segmented customers across both the retail and institutional lines of business. I then spent the following two years bringing this work across the company so that everyone in the firm would be able to foster trust with customers when it was most needed.
COMMUNICATION
My first job in the filed of communication was probably in the film industry in NYC after graduating from a certificate program at NYU Film. Prior to my first paying gig, I had served as the editor of my small college newspaper at Trinity University, studied journalism at American University while still a high school student, and wrote my first investigative article in the 10th grade about a fascinating new trend in businesses and residential communities: recycling.
After working on a few independent films in NYC, I toyed with producing and editing video but was quickly smitten by a new communication technology that was just taking flight: websites. From there, I increasingly found myself working in various forms of business communication, which opened the door to crafting presentations, serving as a managing director of a magazine, creating an annual report, and developing a veritable flotilla of digital communications.
As I look back at my career, including the years of raising kids and working from home, communication is the one thread that ties it all together. Recently, I gave a guest lecture at George Washington University and talked about a physics professor I'd had in college who explained his love for physics by saying that for him, physics was as beautiful as music. The great gift of my career is that I can genuinely say that for me, the questions and considerations that shape my approach to communication are very often as beautiful as music — really good music like The Koln Concert or the soundtrack to Dances with Wolves.
Now, I have the immense pleasure of teaching communication in Johns Hopkins University's MA in Communication program and have recently examined the University of Michigan's Ross School of Business approach to teaching students to communicate in a manner that brings out the best in oneself and in others. Michigan's approach is centered on fascinating frameworks such as heliotropic leadership and The Competing Values Framework. I fully believe these methods can imbue leaders with qualities our society so desperately craves, such as the ability to lead with dignity, compassion, courage, and wisdom.
THE SCIENCE OF WELL-BEING
As a mom of two traumatized adolescent children adopted through the U.S. foster system, one thing my life lacked for many years was well-being. Helping children unwind from trauma is traumatizing in itself. And my kids seemed to struggle with every part of life, which is one of the many unfortunate effects of PTSD. Desperate for guidance, in 2013 I found Paul Tough's brilliant book, How Children Succeed, which led me to Carol Dweck's work on fixed mindsets, which led me to Angela Duckworth's research on Grit and an entire world of research devoted to something called: noncognitive skills. For me, this discovery of the noncognitive processes, which enable cognitive capabilities was the beginning of hope.
In 2017, I applied to study the science of human flourishing at the University of Pennsylvania's Master of Applied Positive Psychology program and was accepted. While there, I crafted my own areas of focus and informally considered that my "major" or primary area of research was the role of trust in business and my informal "minor" or secondary area of research was the study of trauma in adolescents. With the help of the Penn Resilience Program, I also gained a deep knowledge of and passion for resilience.
My hope is to utilize the science of well-being to help people in all walks of life achieve their true potential and lead fulfilling lives.
KELLIE'S SHORT BIO
Kellie is an international speaker, writer, and management consultant. She serves as an adjunct faculty member in the Master of Arts in Communication program at Johns Hopkins University. Read below to learn more about her education and achievements.
AWARDS
Received the 2009 Platinum MarCom Award for communication leadership during the 2008/2009 financial crisis.
Received the following awards for retirement plan campaigns: 2009, 2010 MarCom Gold Award; 2009, 2010 PSCA Gold Award; and 2007 PSCA Bronze.
Received the 2000 Gold Telly Award for writing and producing an interactive program for Comcast Marketing.
EDUCATION
2018 – 2019, Master of Applied Positive Psychology, University of Pennsylvania
Studied the science of human flourishing with leading scientists in the field of positive psychology such as Martin Seligman, Barbara Fredrickson, and Angela Duckworth. Learned resilience training from the Penn Resilience Program, which trains the U.S. Army in resilience skills. Discovered tools for organizational flourishing from visiting professors from the Center for Positive Organizations at Michigan University.
2011, Accreditation from the International Association of Business Communicators
IABC's accreditation program certifies that professionals possess expertise in all areas of organizational communications including crisis leadership and public relations, internal and external communications, and leadership communications.
2005 – 2011, Associate Editorial Director, T. Rowe Price
Led a team of writers developing communications for retail and institutional customers, drafted executive speeches, led content strategy for websites and digital communications, served as the managing director of a print magazine for institutional customers, and led an enterprise-wide program to foster a human-centered approach to client communications.
1994, Bachelor of Arts, Trinity University, Elected to Phi Beta Kappa Honor Society
ACADEMIC PAPERS
(Note: only the abstract to this paper is available online. Contact Kellie for more information.)
LATEST TWEETS
"Search the parks in all your cities. You'll find no statues of committees." -David Ogilvy